other titles...
See also...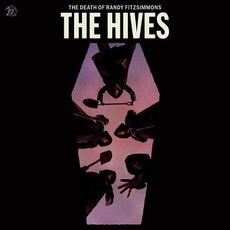 Bogus Operandi
Trapdoor Solution
Countdown To Shutdown
Rigor Mortis Radio
Stick Up
Smoke & Mirrors
Crash Into The Weekend
Two Kinds Of Trouble
The Way The Story Goes
The Bomb
What Did I Ever Do To You?
Step Out Of The Way
The HIVES
The Death Of Randy Fitzsimmons
THE HIVES AB
The Hives are back! It's been ten long years since we last suited up and high-kicked our way across a dancefloor but, if ever there was a reason to limber up again, it's for the magnificent return of the energetic Swedish rockers.
and what a return it is too: Ballsy & infectious garage rock that's guaranteed to get your heart, feet, and fists pumping! these Undisputed icons of rock and roll are back, channelling the electrifying energy of the group's greatest hits with their first new album in over 10 years. Their colossal new album, The Death Of Randy Fitzsimmons, reignites the band's lore in arresting fashion, exploring the disappearance of the band's mysterious sixth member Randy Fitzsimmons. Having gone missing some time ago, the band are without their best man, and things are not well in the manor. Maybe, just maybe, the release of new music will get Randy's attention and bring him back from the void...