other titles...
See also...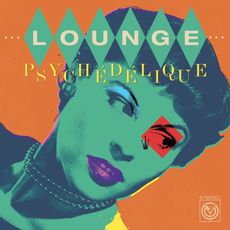 Leonard Nimoy – Music to Watch Space Girls By
Martin Denny – The Enchanted Isle
Yma Sumac – Gopher
The Bongolian – B-Boy Toga Party
Los Bitchos – The Link is About to Die
Herb Alpert & The Tijuana Brass – The Lonely Bull (El Solo Toro)
Michael Giacchino & Nouvelle Modernica Orchestra – Sidereal Day: 3 (Instrumental)
Mel Tormé – Sunshine Superman
Sergio Mendes & Brasil '66 – Mais Que Nada
Lalo Schifrin – Lalo's Bossa Nova
Quincy Jones – Black Orpheus (Manha De Carnaval)
Les Baxter & 101 Strings Orchestra – Tropicando
Pizzicato Five - 皆笑った
Alain Goraguer – Les Hommes – La Grande Co-Existence
Hugo Montenegro & His Orchestra – The Good, the Bad, and the Ugly
Mort Garson & The Lords of Percussion – Geisha Girl
Arthur Lyman – Quiet Village
Les Baxter – Voodoo Dreams / Voodoo
Cal Tjader – The Lady is a Tramp (vinyl only)
Martin Denny – The Encchanted Sea
Ixtahuele – Mareld 2021
Keith Mansfield – Morning Broadway
Mel Tormé – Comin' Home Baby
Dave Pike – Sweet Tater Pie
Jack Trombey – Underlay No.3
Don Sebesky – Guru-Vin (vinyl only)
Keith Mansfield – Beat Me Till I'm Blue
Brian Bennett & Keith Mansfield – Mermaid (vinyl only)
Sheila – Bang Bang
Lounge Psychedelique (The Best of Lounge & Exotica 1954-2022)
VARIOUS ARTISTS
Two-Piers
'Lounge Psychédélique' takes you on a journey into the world of Lounge, Exotica and Space Age Bachelor Pad Music, from its early days in the 1950s and 1960s to the current crop of artists championing the Lounge & Exotica sounds today.
'Lounge Psychédélique' brings together the sounds of Easy Listening, Soundtrack Instrumentals, Exotica, Jazz, Psychedelic, and Space Age sounds all under the umbrella of Lounge Music. The compilation includes legends of the Lounge and Exotica scene, such as Martin Denny, Yma Sumac, Mel Tormé, Herb Alpert, and Les Baxter, alongside legendary composers Hugo Montenegro, Lalo Schifrin, Michael Giacchino. Add some Lounge Jazz from Cal Tjader and the Latin Bossa Nova of Quincy Jones. Then throw in some beautiful oddities from Leonard Nimoy, Pizzicato Five and Mort Garson. Next, mix in some Lounge-Mod moments from Dave Pike and Jack Trombey, KPM library classics from Alan Hawkshaw and Keith Mansfield, and finish with some brilliant modern-day exponents of the Exotica sound Los Bitchos, Ixtaheule and the Percussive Funk Moog party sounds of The Bongolian. The result is a fun and crazy ride through the world of Lounge Music which will bring a smile to your face and a spring to your step.

So raise a cocktail glass to 'Lounge Psychédélique (The Best of Lounge & Exotica 1954-2022) – a sheer joy from start to finish! 'Lounge Psychédélique' isn't meant to be a 'crate diggers' album or a compilation of obscure, hard-to-find tracks to outdo your mates. Instead, it is intended to celebrate the Lounge scene and, hopefully, the perfect introduction to this fantastic and beautiful music for any newcomers out there. So let your journey into Lounge and Exotica begin here….