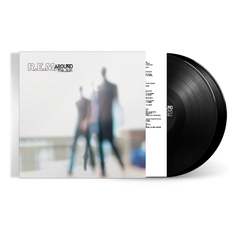 Leaving New York
Electron Blue
The Outsiders
Make It All Okay
Final Straw
I Wanted To Be Wrong
Wanderlust
Boy In The Well
Aftermath
High Speed Train
The Worst Joke Ever
The Ascent Of Man
Around The Sun
R.E.M.
Around The Sun (2023 reissue)
CONCORD
'Around The Sun' is REM's 13th studio album, released in 2004.
The album hit #1 on the UK albums chart and #13 on the Billboard 200. Includes the singles "Leaving New York," "Aftermath," "Electron Blue," and "Wanderlust." Also features "The Outsiders" with guest vocals from rapper Q-Tip.