other titles...
See also...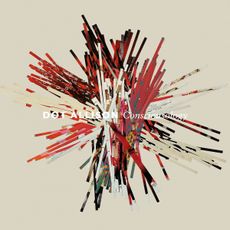 dinked edition



limited orange vinyl

Shyness Of Crowns
Unchanged
Bleached By The Sun
Moon Flowers
220Hz
Double Rainbow
Milk And Honey
Mother Tree
Weeping Roses
dinked edition 244

- "Flax flower" blue vinyl *

- Exclusive alternative sleeve artwork *

- 12" art print signed by Dot *
- Limited pressing of 400 *
*EXCLUSIVE to Dinked Edition

DOT ALLISON
Consciousology
Sonic Cathedral
The former One Dove singer, songwriter & multi-instrumentalist returns with a new solo album - a brilliant, breathtaking record - It's a majestic, avant-garde & mind-expanding listen, laced with intimate simplicity &, occasionally, it's properly out-there & psychedelic.
After over a decade away, Dot broke cover in 2021 with the highly acclaimed 'Heart-Shaped Scars' which was sadly never made available to us shops. So, we decided to work with her new label, to make sure this wasn't the case again.
'Consciousology' is her first full release for Sonic Cathedral after contributing to Mark Peters' acclaimed 'Red Sunset Dreams' last year. It finds Dot joined by the London Contemporary Orchestra, her new labelmate Andy Bell from Ride, who plays guitar on two tracks, & former double-Dinked star Hannah Peel, who is responsible for some of the string arrangements with both the LCO & a stellar group of Scottish string players.
FFO: Linda Perhacs / Nico / Tim Hardin / Beth Gibbons/ Jane Weaver

Acclaim for 'Heart Shaped Scars': ★★★★★ THE ARTS DESK ★★★★★ SCOTSMAN ★★★★★ SHAKENSTIR ★★★★½ CLASSIC POP ★★★★½ SOUND OF VIOLENCE ★★★★ MOJO ★★★★ SYDNEY MORNING HERALD ★★★★ YORKSHIRE EVENING POST ★★★★ LOUD & QUIET