other titles...
See also...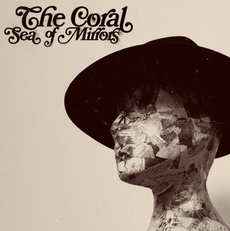 Dinked Edition

indies only vinyl

The Actor And The Cardboard Cowboy
Cycles Of The Seasons
Faraway Worlds
Wild Bird
North Wind
Eleanor
Sea Of Mirrors
That's Where She Belongs
The Way You Are
Dream River
Child Of The Moon
Almeria
Oceans Apart
Looking For A Friend (dinked 7")
Unhappy Girl (dinked 7")
The Coral
Sea Of Mirrors
Run On Records / virgin
It's our 1st ever triple Dinked Edition act! Folks – you're in for a treat here as these seriously prolific Merseysiders seem to be on an endless creative roll & they've produced another absolute cracker of charmingly warm & fuzzy retro-modern psych-folk-rock.
Combining their love of 60s & 70s Western cinema, baroque pop, Love, Scott Walker, Sergio Leone, Lee Hazelwood & Ennio Morricone, it features string arrangements by the High Llama's Sean O'Hagan & a Cillian Murphy cameo. The whole thing is wrapped up in this super special, exclusive package with bonus material that serves as the perfect celebration of this incredible band.