other titles...
See also...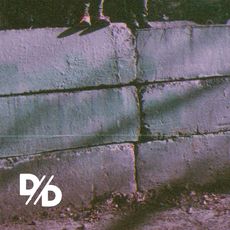 Want
Blood Quantum
Derail
Simulacra
Reproach
Indignation
Kingdom Of Fear (featuring Minori Sanchiz-Fung)
Omnipotent
Desire
Divide and Dissolve
Systemic
Invada Records UK
The Aussie doom-peddlers brought the virtuous rumpus in great, heaving bouts for album number 2, cranking the distortion, the bile, the menace and the beauty to obliterating effect - Sure, they dangle a little splendour here and there but we're in it for the overwhelming devastation.
'Systemic' examines the systems that intrinsically bind us and calls for a system that facilitates life for everyone. It's a message that fits with the band's core intention: to make music that honours their ancestors and Indigenous land, to oppose white supremacy, and to work towards a future of Black and Indigenous liberation. Like its predecessor 'Gas Lit', 'Systemic' was produced by Ruban Neilson of Unknown Mortal Orchestra. You can feel the deep intention in Divide and Dissolve's music. Their dense sound is overwhelmingly heavy; a dissonant pounding of percussion, guitars, piano, synths and saxophone, interwoven with passages of orchestral beauty that give a feeling of respite. Systemic is a thick wash of sound, equal parts beauty and anguish and creates a wholly encompassing experience for even a casual listener.
"If you are a fan of heavy music, particularly of the Earth/Boris variety, you seriously need to give 'Systemic' a listen. Takiaya Reed's slowly evolving riffs and loops are pretty damn bleak in places but simultaneously exhilarating and addictive. 'Gas Lit' their previous LP topped my 2021 list, but they've surpassed it with this one." - Ian