other titles...
See also...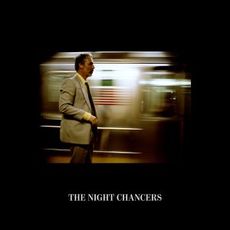 I'm Not Your Dog
Slumlord
Saliva Hog
Samurai
Sleep People
Carla's Got A Boyfriend
The Night Chancers
Hello, I'm Sorry
Daylight
Say Nothing
Baxter Dury
The Night Chancers
heavenly recordings
Dirty slow-grinding grooves & deadpan witticisms ahoy! Dury's back and he's lost none of his trademark, cigarette-dangling-out-of-the-corner-of-his-mouth, laid-back-to-the-point-of-passing-out, delivery.
From thrilling affairs that dissolve into sweaty desperation (Night Chancers) to the absurd bloggers, fruitlessly clinging to the fag ends of the fashion set (Sleep People), via soiled real life (Slum Lord) social media–enabled stalkers (I'm not Your Dog) and new day, sleep – deprived optimism (Daylight), the record's finely drawn vignettes, are all based on the corners of world Dury has visited. FFO: Alex Cameron, Ian Dury, Sleaford Mods, Dean Blunt "The Night Chancers is Dury's most accomplished work, its self-awareness and innate understanding of genre and language shows the songwriter to be in the prime of his creativity." 9/10 – The Line Of Best Fit.