other titles...
See also...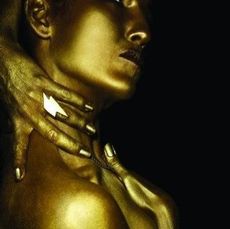 Witness
Holy City
The Classic
Good Together
Get Direct
What Would You Do
New Year's Day
Shame
Stay
Ask Me
Joan As Police Woman
The Classic
Play It Again Sam
new york's dazzlingly original joan wasser unveils a collection of quirky, eclectic pop songs that take inspiration from the sound & atmosphere of classic soul albums.
wasser has looked to the legacies of aretha franklin, tammy terrell & marvin gaye to create an album that marries her emotional lyrics with lush, upbeat arrangements. reggie watts & joseph arthur pop up on the album's joyful doo-wop accapella title track. watts can also be heard scatting on 'holy city', a motown influenced number inspired by new love & a trip to jerusalem. elsewhere on the album other 'classic' influences are audible, such as the barry white-esque sensuality of 'good together' & the gentle reggae of album closer 'ask me'. for fans of cat power, st.vincent & feist. "a deeper turn into a sparse, less hurried take on '60s southern soul" 4/5 - q "a fascinating & rich record" - nme.