Gemma Cullingford
Tongue Tied
Elmo Recordings
---
gemma cullingford instore + signing.
friday 2nd september 2022, 6:30pm
(all ages - under 14s can come for free)
preorder any format above with "instore entry" for guaranteed entry for you and a friend!.
** we would strongly advise that you carry out a lateral flow test before attending the show. mask wearing is no longer mandatory **.
An electronica extravaganza criss-crossing 70's experimental & new wave, early 80's electro, acid house & techno to noughties electro clash, all crowned with her own vocal style to produce a crisp & distinctive sound. 'Tongue Tied' is the sophomore album from Gemma Cullingford (Sink Ya Teeth). Written and produced from Gemma's humble home studio in Norfolk, 'Tongue Tied' blends many styles of electronica from 70's experimental and new wave, early 80's electro, acid house and techno to noughties electro clash, topped with her own vocal style to produce a unique and fresh sound. It explores relationships and the different emotions they can bring, from paranoia, yearning and helplessness to lust, shyness and just downright wanting to dance. 'Tongue Tied' is a progressive follow up to her debut 'Let Me Speak' which garnered support from the likes of Steve Lamacq, Amy Lame, Nemone, Chris Hawkins, Jamz Supernova, John Kennedy and James Endeacott, plus glowing reviews in Mojo, Uncut and Electronic Sound. For the cover artwork on 'Tongue Tied', Gemma has collaborated with visual artist Kelda Storm who shares Gemma's love for bright, contrasting neon colours and minimal bold designs. She uses the iconography of feminine lips across her work as a symbol of speech and voice. RIYL: SINK YA TEETH, LONELADY, A CERTAIN RATIO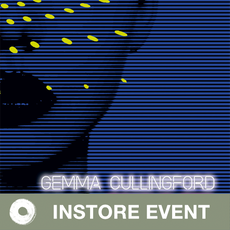 Tracklist
Accessory
Tongue Tied
Bass Face
Holding Dreams
Mechanical
New Day
No Fail
Chronicle of Sound
Red Room
Daisy
Dinked edition 190

- Neon Yellow Vinyl LP *
- CD with Instrumental version of album *
- Original 12"x12" screen print, individually signed & numbered by artist Kelda Storm *
- Tongue Tied Untied fanzine with download code *
- Signed & numbered Dinked sticker *
- Limited pressing of 400 *

* exclusive to dinked edition