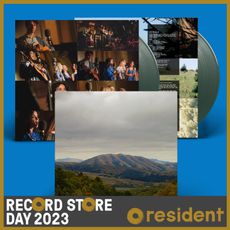 Ocean
On and Ever Onward
When the World Comes to an End
Beautiful Mother
Sharing Orb
No Embrace
All We Are
Intro (Live from Housing Works 2009)
Ocean (Live from Housing Works 2009)
On and Ever Onward (Live from Housing Works 2009)
When The World Comes To An End (Live from Housing Works 2009)
Beautiful Mother (Live from Housing Works 2009)
Sharing Orb (Live from Housing Works 2009)
No Embrace (Live from Housing Works 2009)
All We Are (Live from Housing Works 2009)
Wave Invocation (MWO I Inverness Demo)
Motherwhale Song (MWO II Inverness Demo)
Whale Watcher Song (MWO III Inverness Demo)
Fugal Swim (MWO IV Inverness Demo)
First Duet (MWO V Inverness Demo)
Migration (Unfinished MWO VI Inverness Demo)
Jubilation (MWO VII Inverness Demo)
Benediction (MWO VIII Inverness Demo)
When the World Comes To An End (Freewrite Demo)
When the World Comes To An End (Vocalise Rehearsal Rough)
Beautiful Mother (Vocalise Rehearsal Rough)
On and Ever Onward (Full Rehearsal Rough)
Dirty Projectors & Bjork
Mount Wittenberg Orca (RSD 23)
Domino Recording Co.
Expanded Edition of the long out of print Mount Wittenberg Orca LP, Dirty Projectors' critically acclaimed collaborative album with Icelandic legend Björk.
The original seven-song collection was written to be performed unamplified in a small Manhattan bookstore called Housing Works inspired by a conversation between Dirty Projectors band leader David Longstreth and Björk about the small theatres in Italy where opera was born in the 1500s. The result feels like part children's story, part choral music from some strange future. It's unlike anything else in the Projectors' body of work: drums and guitars are all but absent. It's all about voices here — and the voices are astonishing. Björk sounds seismic and elemental and Longstreth, sharing lead vocal duties, intones with his trademark croon. The Projectors' singers Amber Coffman, Angel Deradoorian and Haley Dekle add magical 3-part vocal harmonies. The recording was informed by the simple, direct feel of early rock & roll recordings from the '50s. The band and Björk rehearsed for three days at the Rare Book Room in Brooklyn, and then recorded the songs as quickly and as live as possible, overdubbing only lead vocals and solos. The 2xLP Expanded Edition adds 13 bonus tracks of never-before-released material including the live Housing Works performance from 2009, early demos of Mount Wittenberg Orca and archival audio of the band and Bjork rehearsing the material. This is the definitive version of Mount Wittenberg Orca.