kendrick lamar
to pimp a butterfly
aftermath
---
a superbly sprawling, maximal, soul-infused record from the gifted rapper taking a clear influence from D'angelo & the roots along with guest spots from Dr Dre & Snoop dogg & even a sample from sufjan stevens.
the production is of a similarly exceptional quality as 'good kid m.a.ad city' & if that album was his coming of age 'the bends' then this more experimental record is his 'ok computer'. Kendrick's brilliant flow & caustic intelligence still shines through so it's still a passionate hip hop album, just with plenty of crossover appeal too. "wry, theatrical, chaotic, ironic & mournful, often all at once" - 9.3 Pitchfork "You're left disorientated & thrilled, which turns out to be the perfect preparation for a densely layered album on which any given song is liable to end up in a completely different place from its beginning." - 4/5 Guardian
tom recommends: the best hip-hop album of the year. a powerful record that takes in all manner of musical influences while lyrically lamar addresses issues both personal and political.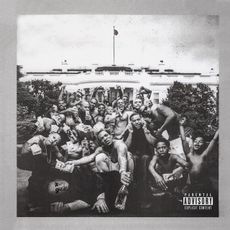 30
01 Wesley's Theory (ft. George Clinton & Thundercat)
02 For Free? (Interlude)
03 King Kunta
04 Institutionalized (ft. Bilal, Anna Wise & Snoop Dogg)
05 These Walls (ft. Bilal, Anna Wise & Snoop Dogg)
06 U
07 Alright
08 For Sale? (Interlude)
09 Momma
10 Hood Politics
11 How Much A Dollar Cost (ft. James Fauntleroy & Ronald Isley)
12 Complexion (A Zulu Love) (ft. Rapsody)
13 The Blacker The Berry
14 You Ain't Gotta Lie (Momma Said)
15 i
16 Mortal Man