Jane Weaver
modern kosmology
FIRE
---
We may be late to the cosmic disco but it's better to arrive once the party's started, right? The ingenious Mancunian's lush neo-psych is utterly intoxicating.
When our good friends at Piccadilly Records declared Jane Weaver's 'Silver Globe' as 2014's album of the year, we thought they were just characteristically championing a talented local artist and even knowing their keen ear for quality psych, couldn't see how this record stood out above everything else that year. To be fair, even having finally succumbed to Jane's beguiling cosmic melodies, we still think that record pales in comparison to this year's opus – her seventh solo album no less.
She's left husband Andy Votel (only in the musical sense mind), moving away from his esoteric, crate-digging label extraordinaire, Finders Keepers, to join the incredible Fire Records roster where she resides amongst equally exciting experimentalist peers like Noveller and Death & Vanilla.
Self taught, self penned, self played, self produced - this uber-talented musical conjurer takes us on a fabulous journey to the stars, where not a moment is wasted. We are mesmerised but we don't wander aimlessly – we're constantly moving along a crisp, clearly defined path through her groovy soundworld. These ultra-catchy songs are loaded with sonic depth and texture - every song here plays with sound and space. The mellow chug of her space-prog dreamstate is peppered with bright modern pop-disco-gems ('Slow Motion', 'The Architect') that Alison Goldfrapp would jealously wag her mellotron wildly for.
'Modern Kosmology' is a glorious album of supremely crafted krauty-repetition, analogue synths, beguiling vocal melodies and dazzling, pulsing tunes that burst with urgency and radiate charm. Jane enlisted CAN's Malcolm Mooney amongst a skeleton crew of Mancunian drum-lords and well versed psychedelic axe-men to punctuate her synth-loaded sonic architecture.
Weaver's rich, warm atmospheres reverberate throughout. She has assembled an album where every single track stands up against the next and proudly proclaims itself to be the defining track of the album. In truth there's not one standout track but a whole intergalactic collection of them.
Javi Recommends: "Weaver manages to top 'The Silver Globe' with more bleeps, hums, and wooshes"

james 1 recommends: "deftly mixes pop energy with lush neo-psych"

"Epic kraut-pop opera teeming with motorik rhythms and analogue synths" - NPR

"A mind-expanding delight, devoid of retro posturing" - Guardian, "Sparkling strangeness from one-woman genre-buster..superb" - Uncut

"Intoxicating space-rock" - MOJO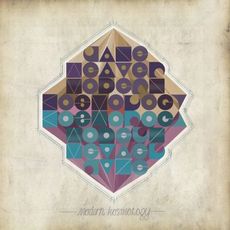 Tracklist
H>A>K
Did You See Butterflies?
Modern Kosmology
Slow Motion
Loops In The Secret Society
The Architect
The Lightning Back
Valley
Ravenspoint
I Wish
bonus 'the architect' cd (out of stock)
the architect
the architect - andy votel's brutaliszt 250kg readymix
code
element