Kamasi Washington
HEAVEN & EARTH
Young Turks Recordings
---
Nourishment for the soul put together by an incredibly accomplished man, surrounded by talented and disciplined musicians, living their best lives and carving a new gateway to jazz.
There is no wrong time for 'Heaven & Earth' to be filling a room with soft melodies or roaring from your headphones. If you're going to give yourself tinnitus, this album is probably the most worth it of 2018. Every track is joyously different but the bones remain tight. This is the album you wish you'd heard when learning to play a classical instrument at school. Heck, give this album to your kids. Rickey Washington slaying the flute with his son is the epitome of family values.

When was the last time you sat through a really fucking great jazz album? Put this masterpiece on and finish all the work you've been putting off. When was the last time you finished something? Put on Earth's 'Fists Of Fury' and let that slow burn carry you into a rage and get everything done forever. Miles Mosley absolutely shreds the double bass as if the devil himself were channelling twelve limbs into each bicep – wap wap wapping and ripping into face melting solos. Tony Austin and Ronald Bruner, Jr at times tear through drums simultaneously in a way that should only be chaotic but is so immensely tight, that you would think they were one four-armed chimera.

It's Sunday morning. You're not as young as you used to be. Maybe you're a little roughed up after Saturday night or you've had a long week. Take a shower, put on some sunglasses and your headphones and take a walk around a god damn beautiful park. You're going to want the 'Heaven' side for this - a gentle awakening into a higher plane of existence. Let 'The Space Travellers Lullaby' start your day right - and eat a banana and drink some water while you're at it. You're welcome.

It's worth noting, like 'The Epic', 'Heaven & Earth' has been produced beautifully. The secret disc encased in the central vinyl gatefold spine is worth shucking like a cosmic oyster to reveal 'The Choice' – a perfect accompaniment to 'Heaven' – the realisation of what life could be, and 'Earth' – the reality and the struggle – both beautiful and fierce.

'Heaven & Earth' is a versatile toolkit for all facets of your life. No matter how tight your playlists are, put this album on, jump into the lazy river and just enjoy the journey it takes you on, and trust that however turbulent the water gets you're in safe hands. Whatever you do, allow yourself the opportunity to open yourself up to this cosmic freaking masterpiece.
"this is the rare jazz record that feels equipped to venture outside the genre's familiar borders & engage with the wider world" 8/10 – uncut.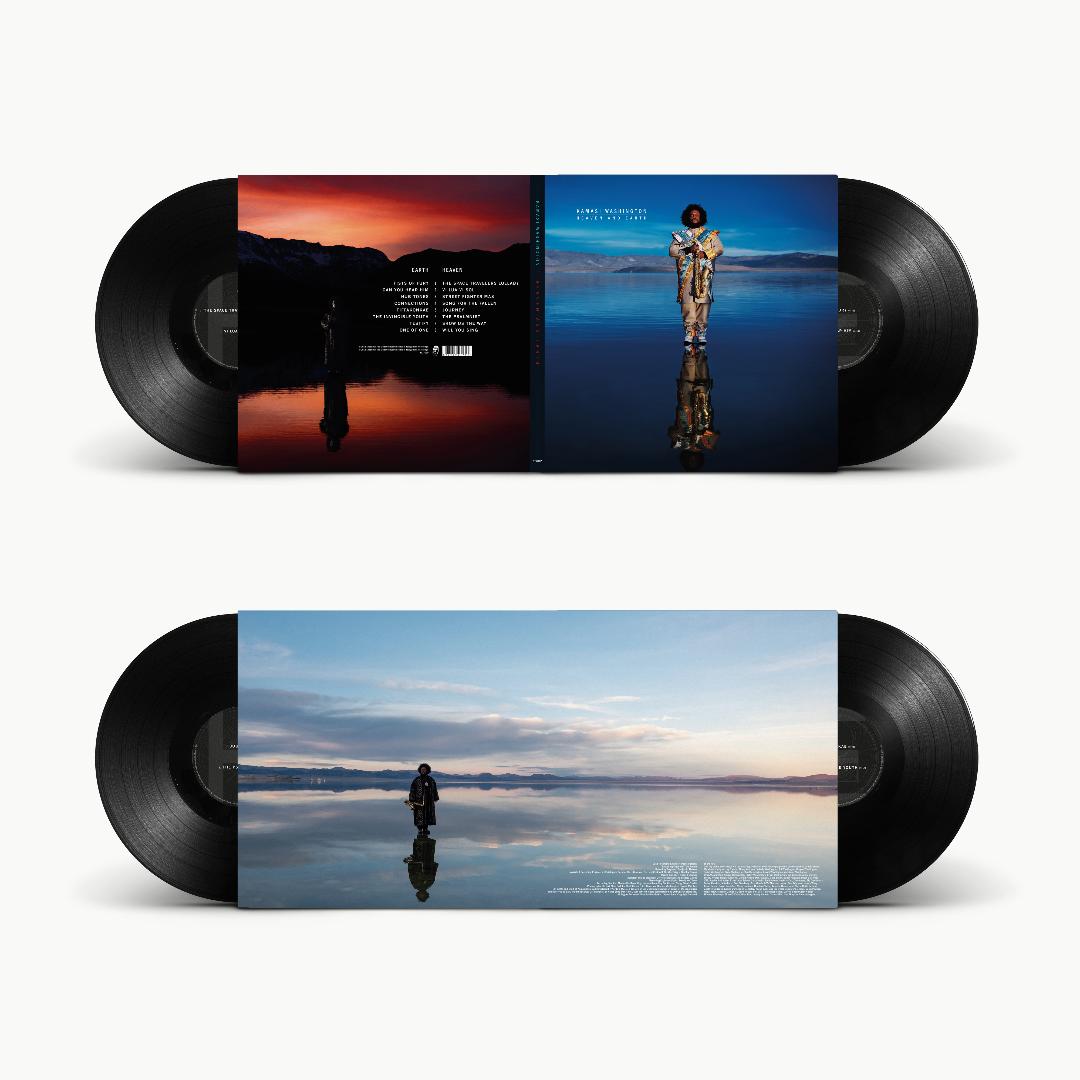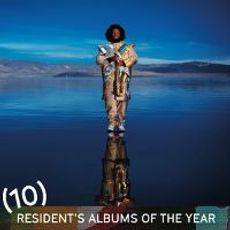 Tracklist
** Earth **
Fists of Fury
Can You Hear Him
Hub -Tones
Connections
Tiffakonkae
The Invincible Youth
Testify
One of One
** Heaven **
The Space Travelers Lullaby
Vi Lua Vi Sol
Street Fighter Mas
Song For The Fallen
Journey
The Psalmnist
Show Us The Way
Will You Sing