other titles...
See also...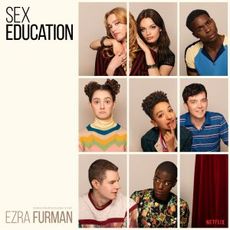 I'm Coming Clean
Love You So Bad
Every Feeling
Dr Jekyl & Mr Hyde
Care
Restless Year
Early Rain
La Madrugada
I Can Change
Amateur
My Zero
The Good Book
Body Was Made
If Only The Wind
Can I Sleep In Your Brain
Devil Or Angel
At The Bottom Of The Ocean
Splash Of Light
The Queen Of Hearts
ezra furman
Sex Education (original soundtrack)
bella union
combining material written specifically for the first two seasons, alongside previous album highlights, furman's work exudes a wonderfully nostalgic tint that evokes the likes of bowie, bolan, elton and springsteen.

The Sex Education soundtrack gathers the original songs that Furman composed for the first series and the brand new second series, whilst adding tracks featured on the show that can be found on prior Furman albums such as "Perpetual Motion People" and "Transangelic Exodus". Lining up alongside older cover versions of LCD Soundsystem's ' I Can Change' and Melanie's 'The Good Book' is a new rendition of 'Devil Or Angel', The Clovers' doo-wop jewel from 1956. It all adds up to a bumper 19-track set of Furman's trademark enthusiastic emotional catharsis.