Sex Swing
Type II
Rocket Recordings
---
this psych-noise supergroup have honed their hairy slabs of speaker-demolishing fuzz into something intelligent – chaos curbed by grooves.
'Type II' is effortless style amplified to intimidating aural vistas. Just as the artwork boasts a luminous sheen absent from the unsettling abjection of the sleeve of their 2016 debut, so the rolling grooves and mantric hypnosis here boast a new-found structure and a feline sleekness. For fans of sly & the family drone, gnod, 10,000 russos, crows etc. Featuring members of Mugstar, Bonnacons of Doom, Dethscalator, Earth, and who knows how many other projects from the UK underground and beyond, Sex Swing's second LP Type II sees the ragtag supergroup inject renewed looseness to the psychedelic noise rock of their 2016 debut" 8/10 – loud & quiet.

Buddy says: "Just play this loud! Escape this crazy time through psychedelic noise, skull crushingly intense riffs & droning sax".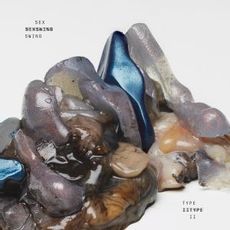 Tracklist
The Passover
Skimmington Ride
Valentine's Day At The Gym
Betting Shop
Need Battery
La Riconada
Garden Of Eden / 2000 AD