Neck Deep
All Distortions Are Intentional
Hopeless
---
**event update jan 2021**
due to the current lockdown situation across the uk, we are sadly still unable to confirm a new date for this show.
we realise this won't be unexpected news but it's still sad to be communicating it nonetheless.

rest assured, we are working with the record label and artist management to reschedule the show for a date that feels achievable but as you can imagine, that's very difficult to predict at the moment & we don't want to reschedule a date only to have to reschedule it again.

don't worry - your place on the guestlist remains safe & we will contact you directly as soon as we have confirmation of the new date.
thanks for your patience and understanding.

huge pop-punk choruses that'd make hayley williams blush; the welsh quintet do what they do best whilst stretching themselves on their most ambitious record yet.
With this album Neck Deep want to continue carving out their own unique space within rock, punk, and alternative music. They have no delusions of "saving rock" or being the biggest rock band out there. They just want to remain Neck Deep and be an even bigger, better Neck Deep than before. They understand their roots are in pop punk, but want to expand on their sound in their own way, taking inspiration from artists like The Beatles and Nirvana who did things their own way and still were able to be massive. For Fans Of: Blink 182, A Day To Remember, Harker.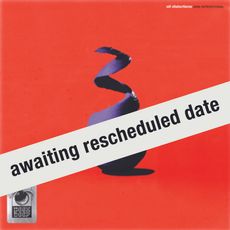 Tracklist
Sonderland
Fall
Lowlife
Telling Stories
When You Know
Quarry
Sick Joke
What Took You So Long
Empty House
Little Dove
I Revolve (Around You)
Pushing Daisies