various artists
help (war child) (2020 reissue)
war child
---
In september 1995, the cream of the British music industry walked into Abbey Road and studios around the UK and recorded an album for War Child in response to the plight of the thousands of families caught up in the bloody Balkans war.
It went on to become the most legendary charity album of all time. Inspired by a John Lennon quote "The best record you can make, is recorded on Monday, cut on Tuesday, pressed up on Wednesday, packaged on Thursday, distributed on Friday, in the shops on Saturday", Paul McCartney, Noel Gallagher, Paul Weller formed the super group Smokin' Mojo Filters and Radiohead, Manic Street Preachers, Portishead, Massive Attack, Suede, The Charlatans and many more contributed tracks.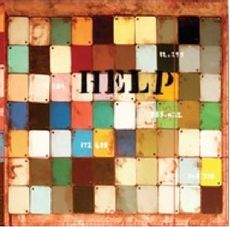 Tracklist
Oasis and Friends – "Fade Away"
The Boo Radleys – "Oh Brother"
The Stone Roses – "Love Spreads"
Radiohead – "Lucky"
Orbital – "Adnan"
Portishead – "Mourning Air"
Massive Attack – "Fake the Aroma" (alternate version of "Karmacoma")
Suede – "Shipbuilding"
The Charlatans vs. The Chemical Brothers – "Time For Livin'"
Stereo MCs – "Sweetest Truth (Show No Fear)"
Sinéad O'Connor – "Ode to Billie Joe"
The Levellers – "Searchlights"
Manic Street Preachers – "Raindrops Keep Fallin' on My Head"
Terrorvision – "Tom Petty Loves Veruca Salt"
The One World Orchestra featuring The Massed Pipes and Drums of the Children's Free Revolutionary Volunteer Guards (aka The KLF) – "The Magnificent"
Planet 4 Folk Quartet – "Message to Crommie"
Terry Hall and Salad – "Dream a Little Dream of Me"
Neneh Cherry and Trout – "1, 2, 3, 4, 5 "
Blur – "Eine kleine Lift Musik"
The Smokin' Mojo Filters – "Come Together"