other titles...
See also...
Pest
Badibaba
Jazz (In The Supermarket)
Once Again
P.T.S.Tea
Sad Cowboy
The Crack
Closing In
Anxiety Feels
They Bite On You
Bang
Where Do We Go?
A-Men
goat girl
On All Fours
Rough Trade
Their inventive blend of sci-fi synthesisers, off-beat chord progressions, analogue drum machines, diverse vocal styles and distinct, gritty guitars fuse a musical language that expresses both former characteristics and newer developments of the band's sound and vision.
Goat Girl's new album "On All Fours" was produced by Dan Carey (Kae Tempest, Black Midi & Franz Ferdinand) in South London in early 2020. This new record sees the band veer away from the confrontational lyricism of their debut & indicates Goat Girl's maturing perspectives in discussing the world's injustices and social prejudices, using the music to explore global, humanitarian, environmental and mindful wellbeing.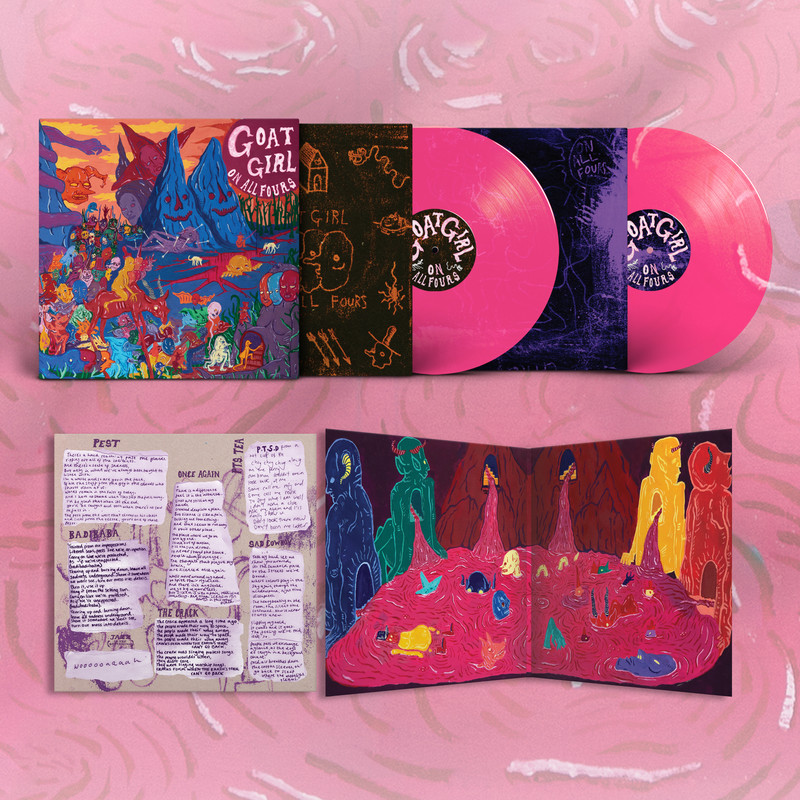 Polly says "A sonic expedition of sci-fi synth from this London four-piece. The coming of age follow up to their debut self-titled album, which came out in 2018!"
*no purchase necessary*