bicep
Isles ("outstore" dj set)
Ninja Tune
---
**event update - march 2021**
due to the continued restrictions on events across the uk, we are sadly postponing this event as it can't take place in the way that is intended. we realise this won't be unexpected news but it's still sad to be communicating it nonetheless.

rest assured, we are working with the record label and artist management to reschedule the show for a date that feels achievable but as you can imagine, that's very difficult to predict at the moment & we don't want to reschedule a date only to have to reschedule it again.

if you already have tickets for the event, don't worry - your place on the guestlist remains safe & we will contact you directly as soon as we have confirmation of the new date.
thanks for your patience and understanding.
---

resident & one inch badge present

bicep
live "outstore" dj set
+ resident djs
wednesday 16th june 2021
chalk, brighton
18+

nighttime event - 11pm - 3am

***tickets will not be posted - please select the pick up in shop option (but no need to collect anything from the shop as you will receive an e-ticket from seetickets a few days in advance of the show - our website just doesn't have an option that reflects this!) ***.
---
as with all events at the moment, we are making bookings full of hope & optimism that they will take place, whilst also being prepared for the fact that they may need to be rescheduled. if this turns out to be the case, we will always guarantee that your purchase will still be valid for the new date.
---
terms and conditions

* please read the following before placing your order
1. this event will not have printed tickets. when you purchase a ticket, you will be agreeing to us passing on your details to the venue in order for them to send you an e-ticket a few days before the event. this will be a one-off occurrence and your details will not be retained. if you do not want this to take place, please contact us as soon as you place your order on [email protected]
- e-tickets are 1 per person - duplicate orders will be refunded.

2. you will receive an automated confirmation that your order has gone through, followed by another confirmation within 24 hours once we've added you to the guestlist (please double check your email address is correct when placing your order and check your spam folder before contacting us if you don't receive this confirmation).

3. tickets are not physical and the venue will issuing e-tickets. if you plan on ordering a ticket only option, please select 'pick up in shop' as your checkout option.

4. please read any subsequent communication you receive from us in case we need to notify you of any changes to the advertised show.

5. we cannot change any names on the guestlist after thurday 10th june.
6. we cannot process any exchanges or refunds for your album after the event.

7. all physical copies of the album need to be collected from resident (27-28 kensington gardens, brighton) by 31st july 2021 as we do not have room to store stock long term. any items uncollected by this date will be disposed of (in a kind & ethical manner!) – or more likely donated to a good cause.

8. please arrive in plenty of time to get into the venue (there may be queues), buy a drink, put your coat in the cloakroom etc.
9. as this is a 18+ event, please bring id.
*no purchase neccesary, to enter sign up to our mailing list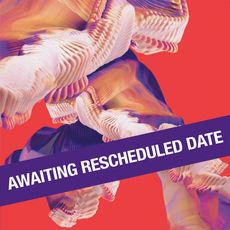 Tracklist
Atlas
Cazenove
Apricots
Saku (feat. Clara La San)
Lido
X (feat. Clara La San)
Rever (feat. Julia Kent)
Sundial
Fir
Hawk (feat. machìna)
Siena (feat. Clara La San) (3lp only)
Meli (I) (3lp only)
Light (3lp only)
*** please read all terms & conditions before placing your order. questions can be emailed to [email protected] ***
Two years in the making, "Isles" expands on the artful energy of their 2018 debut "Bicep". It's a record that encapsulates their 15 year career and the distillation of their passion for music and club culture while digging deeper into the sounds, emotions and experiences they had growing up in Belfast and living the past 10 years in London. We can't flipping wait for their return!

CD :
black 2lp :
neon orange 3lp :
picture disc 2lp :