Pale Waves
WHO AM I?
dirty hit
---
The mancunian indie poppers' sophomore overflows with irresistible pop hooks and – like getting into a hot bath, slip into these meloy-soaked waters and everything will immediately feel okay.
'Who Am I?' is the second album from indie-pop icons Pale Waves. Recorded in L.A. over early 2020 with Rich Costey (Muse, Biffy Clyro, Sigur Ros), and led by the unabashedly huge lead single 'Change', it finds the Manchester band stepping up once more, fulfilling the promise of that widely-lauded debut album and striding towards pop mega-stardom. For fans of the 1975, avril Lavigne and fickle friends.

*** Please note, this album is manufactured without shrinkwrap ***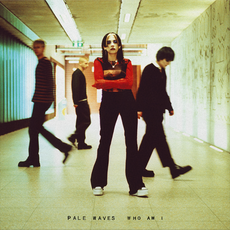 Change
Fall To Pieces
She's My Religion
Easy
Wish U Were Here
Tomorrow
You Don't Own Me
I Just Needed You
Odd Ones Out
Run To
Who Am I?