BLACK MIDI
Cavalcade
Rough Trade Records
---
Just as the title suggests, the improvisation driven London quartet's second opus is a whirling dervish of mischief, delight, frenzy, careful control and unrestrained mayhem with bouts of unpredictable flurries, twirled with suspense and continually, repeatedly, constantly, grin-inducing.
Their maximalist approach, grabbing heartily from a cave of references as deep as the earth's core, can seem initially overwhelming but, with each repeated listen, a fresh avenue, a new entry-point opens, jutting out like a pair of welcoming arms that urge you to rethink quite what it was that you thought you knew about Black Midi. Years of unpicking lies ahead of us and we cannot wait to further explore this veritable treasure trove of orchestrated sound.

Imagine a frenetic post-punk band that has absolutely no fear about delving into any genre it sees fit! their second album has All the wide-eyed amphetamine energy of 'Schlagenheim' but with more assured control, & is certain to be one of the loftiest musical highlights of 2021. 'Cavalcade' is a dynamic, hellacious, and inventive follow-up to 2019's widely-praised Schlagenheim, "a labyrinth with hairpin-turn episodes and lyrics full of dourly corrosive observations" (New York Times, Best Albums of 2019). It scales beautiful new heights, pulling widely from a plethora of genres and influences, reaching ever upwards from an already lofty base of early achievements.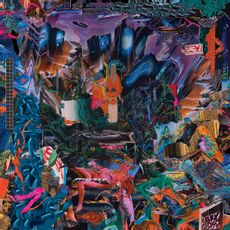 John L
Marlene Dietrich
Chondromalacia Patella
Slow
Diamond Stuff
Dethroned
Hogwash and Balderdash
Ascending Forth