Faye Webster
I Know I'm Funny haha
Secretly Canadian
---
Heavily layered, soulful, sepia-toned indie-country which has proven to be irresistible to many Resident ears.
Draws as much from 70s lap-steel singer-songwriter pop & teardrop country tunes as it does from the audacious personalities of Atlanta's rap & r&b community. Winner!
Faye's irresistibly soulful take on sepia-toned folk pop recalls the cuddling vocal tones of Natalie prass, whilst meting out honey-sweet melodies like they're growing on trees.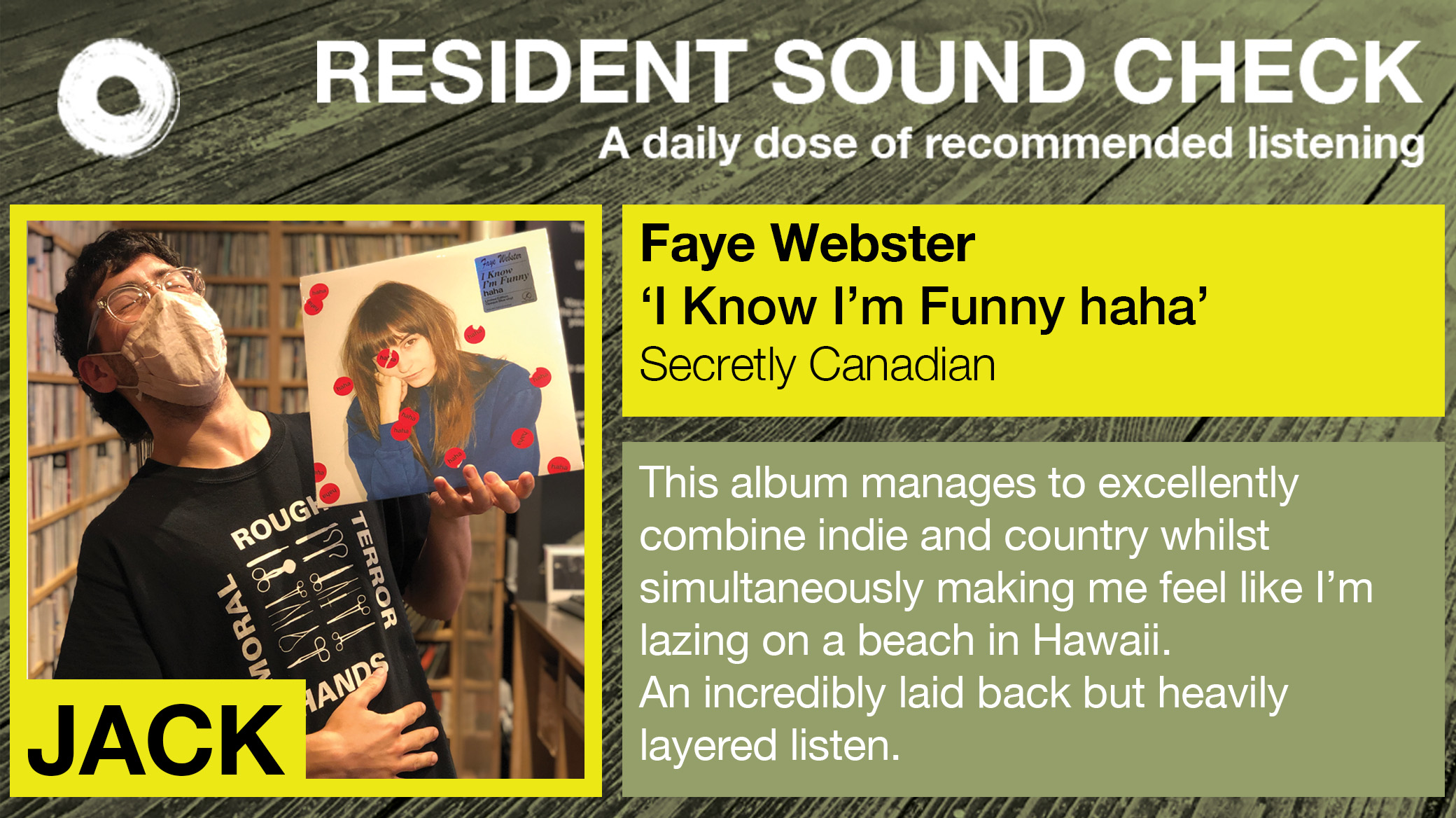 In true Faye fashion, the album draws as much from the lap-steel singer-songwriter pop of the 1970s and teardrop country tunes as it does from the audacious personalities of her city's rap and R&B community. A really great listen for the weekend. I Know I'm Funny haha is Webster's most realized manifestation yet of this emotional and musical alchemy. Continuing to bloom from her 2019 breakthrough and Secretly Canadian debut Atlanta Millionaires Club, Webster's sound draws as much from the lap-steel singer-songwriter pop of the 1970s and teardrop country tunes as it does from the audacious personalities of her city's rap and R&B community. The album began for Webster with the stirring ballad "In a Good Way," as in "You make me want to cry in a good way"—an instant[1]classic Faye Webster one-liner. It's beguilingly simple, the kind of melody and arrangement that seem to have existed forever. A sense of relief charges the neo-psychedelic pop of "Cheers," where Webster experiments with an overdriven guitar tone. She also collaborated, on "Overslept," with the Japanese artist Mei Ehara, who she calls the biggest influence on her new music. Webster's music is full of personality. Many of her songs contain bits of girl-group-esque talk-singing, which color her atypical story[1]songs. Webster says she's in a growth mindset, pushing herself to learn more, to be more vulnerable. "Growth is really important to me," she says. "I hope people will relate to my songs, and not just be like 'this is a good record' but 'this makes me feel something. This is making me think differently, this is making me question things.' I told myself a few years ago that I was going to be more honest in my songwriting, that honesty is the best route to take with music. If I have a voice and people are listening to me, I'm not going to waste it."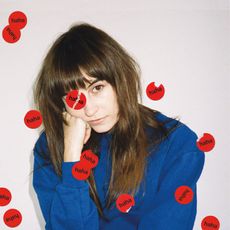 Better Distractions
Sometimes
I Know I'm Funny haha
In a Good Way
Kind Of
cheers
Both All the Time
A Stranger
A Dream with a Baseball Player
Overslept (feat. mei ehara)
Half of Me