LoneLady
Former Things
Warp Records
---
Ever wondered what Madonna would sound like booming out of the chest-punishing system in Berlin's renowned nightclub, Berghain? Well, give this a 4am spin at maximum volume whilst sweating against the nearest concrete slab & you'll be gusset-deep in the ballpark, my friend.
80's new york disco meets the energetic pop of madonna / la roux meets the industrial sound of Manchester - lonelady is back with an absolute belter.
Former Things is the follow up to acclaimed 2015 album Hinterland which garnered praise from The Guardian, The Quietus, The Financial Times and more. The soundworld of Former Things was entirely crafted by LoneLady during her time spent in Somerset House Studios Rifle Range, an 18th century shooting range that has now been adapted into an experimental performance space. The album was inspired by a seismic move for LoneLady who left her native Manchester, decamping to London's Somerset House Studios in search of a new cityscape to inspire her poised machine funk.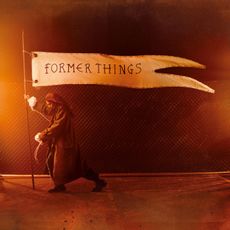 The Catcher
(There Is) No Logic
Former Things
Time Time Time
Threats
Fear Colours
Treasure
Terminal Ground
dinked edition 122
Exclusive orange coloured vinyl *
12" x 12" art print *
Gatefold sleeve with lyric booklet
Download card
Numbered sticker *
Limited pressing of 700 *