SPOON
lucifer on the sofa
Matador Records
---
louder, wilder & more full of colour than ever – we all need to be spoon-fed a new, hefty helping of their classic indie-rock!
spoon's tenth album, 'lucifer on the sofa', is the band's purest rock 'n roll record to date.
texas-made, it is the first set of songs that the quintet has put to tape in its hometown of austin in more than a decade.
from the detuned guitars anchoring "the hardest cut", to the urgency of "wild", to the band's blown-out cover of the smog classic "held", 'lucifer on the sofa' bottles the physical thrill of a band tearing up a packed room. it's an album of intensity & intimacy, where the music's harshest edges feel as vivid as the directions quietly murmured into the mic on the first-take.
you're gonna love it…& you're gonna love it even more when you bag one of these splattery dinked edition packages!

according to frontman britt daniel, "it's the sound of classic rock as written by a guy who never did get eric clapton."
for fans of: kurt vile / broken social scene / the blinders / feet / yo la tengo / modest mouse

Spoon's tenth album is the band's purest rock 'n roll record to date. Texas-made, it is the first set of songs that the quintet has put to tape in its hometown of Austin in more than a decade. Written and recorded over the last two years – both in and out of lockdown – these songs mark a shift toward something louder, wilder, and more full-colour. From the detuned guitars anchoring "The Hardest Cut," to the urgency of "Wild," to the band's blown-out cover of the Smog classic "Held," Lucifer on the Sofa bottles the physical thrill of a band tearing up a packed room. It's an album of intensity and intimacy, where the music's harshest edges feel as vivid as the directions quietly murmured into the mic on the first-take. According to frontman Britt Daniel, "It's the sound of classic rock as written by a guy who never did get Eric Clapton."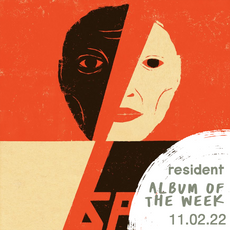 dinked edition



opaque orange lp

Held
The Hardest Cut
The Devil & Mister Jones
Wild
My Babe
Feels Alright
On The Radio
Astral Jacket
Satellite
Lucifer On The Sofa
sugar babies (exclusive to dinked flexi)

dinked 157


- Cream with orange splatter vinyl *
- Black 1 track 7" flexi-disc of "Sugar Babies" *
- Signed 18" x 24" folded poster *
- Foil numbered sleeve
- Limited pressing of 500

* exclusive to dinked edition