other titles...
See also...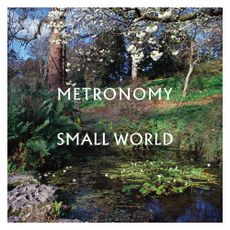 Resident exclusive cassette!!


LIFE AND DEATH
THINGS WILL BE FINE
IT'S GOOD TO BE BACK
LONELINESS ON THE RUN
LOVE FACTORY
I LOST MY MIND
RIGHT ON TIME
HOLD ME TONIGHT feat. PORRIDGE RADIO
I HAVE SEEN ENOUGH
METRONOMY
SMALL WORLD
because music
Impressively, each Metronomy album (now No 7) creates a new soundworld & although we can feel unsettled in the new habitat, we soon nestle at home, like we've always belonged.
Rooted in more pared back, sombre sonics, there's still an essential joie de vivre pulsing through 'Small World'.