other titles...
See also...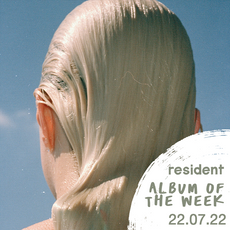 Sirens
Dry
Breathe feat softlizard
Light at Night feat joe casey
Sleeper feat soffie viemose
Shields
Hallie
Comedown feat soft lizard

Dinked 191

- Blue vinyl LP *
- Set of 4 postcards *
- 24 x 12" foldout poster *
- Illustrated inner sleeve *
- Limited pressing of 500 *

* Exclusive to dinked edition
traams
personal best
Fatcat Records
After so many years inactive, we realised that Traams was something we all really needed.
" Damn straight!! Traams are something we all really need & the self- proclaimed 'Personal Best' brought them back to us.
Their reliable, rousing chug takes a slow hold this time but the confidence that this rebuilt band exude means that they explore a more diverse terrain that's revolutionised their sound. Wth guest spots from Joe Casey of Protomartyr, Liza Violet of Menace Beach & Soffie Viemose of Lowly, the album's musical guests help define the new direction. To have them play the album in full on our shopfloor as part of their comeback was an incredible privilege & such a buzz.