other titles...
See also...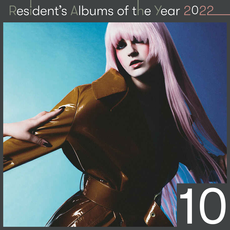 resident exclusive sleeve editions




original sleeve editions

Untethered
Kim
Hero Man
Interlude
Bunker
Comfort Eating
The Individual
Bad Dad
Transit
Seven (feat. Tony Njoku)
Soap
pva
blush
Ninja Tune
A blistering debut of acid squelch, industrial grind, metallic beats, sinister synths & jagged punk spirit, along with the odd moment of hushed contemplation to keep us grounded.
This tight-knit South London trio of Ella Harris & Josh Baxter (who share lead vocals as well as handling synths, guitars & production) alongside drummer & percussionist Louis Satchell, have had our pulses racing & our eyes on them for a while. Having ecstatically thrashed about to them live many times (including just last night at Chalk on the date of writing this), we know the frenetic effervescence of their dancefloor is somewhere many of us feel right at home (although if you prefer to feel right at home at home, a headphone listen is a proper treat too.
Clearly sitting comfortably amongst the class acts on the Ninja Tune roster, PVA sound ripe to gatecrash the Invada Records label to create soundtracks to dystopian movies... or even high octane blockbusters. Especially when Josh goes full industrial metal on the mic! As we said of the Working Men's Club debut, "it's old music for young people & young music for old people". The same declaration applies here. Whether you're transported back to revisit old musical acquaintances or are coming to this with none of those nostalgic reference points, theirs is a palpably contemporary & revitalising transmission. Untether yourself.
"Perfect for soundtracking that 3am dancefloor feeling - or maybe just your nightmares" - DIY