other titles...
See also...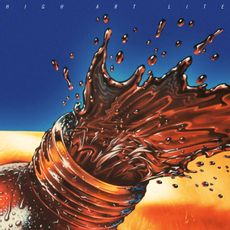 Future Flesh
Every Day In Every Way
Club Nautico (Part 1)
Piz Buin
Double Lucifer
Shallow Ends
Semantics
Say Anything
Host
Club Nautico (Part 2)
High Art Lite
Dinked 223
"Blood In The Water" split red & blue vinyl *
Signed & hand-numbered edition *
Obi-strip *
2-sided printed insert Limited pressing of 700 *

*EXCLUSIVE to Dinked Edition
TVAM
High Art Lite
Invada Records
Turn on the TV! The wait is finally over & the testcard is no more - Joe Oxley is back to entertain us & his programming has had a fresh update.
Now fittingly residing on Invada Records (the perfect home for his soundtrack-inspired art), he delivers his second album & it's a proper headrush! No Resident customer in 2018 could have escaped our obsession with his debut 'Psychic Data' (it was on the stereo pretty much every day afterall) but with 'High Art LIte', his blissful harmonies, crunching noise pop, symphonic synths & kaleidoscopic kosmische grooves are constantly finding new fans amongst us. The colours are deeper, crisper & more vivid. Like you've opted for the biggest HDR package!