Circa Waves
'Never Going Under' album launch show
at chalk, brighton - wednesday 8th march 2023 (14+)
---
.
resident & one inch badge present
circa waves
*rescheduled date*
album launch "outstore" show

venue: chalk brighton
date: wednesday 8th march

timings : tbc
age restrictions: 14+
---
***tickets will not be posted - please select the pick up in shop option (but no need to collect your ticket from the shop as you will receive an e-ticket from seetickets a few days in advance of the show (our website just doesn't have an option that reflects this!)) ***
terms and conditions

* please read the following before placing your order*
1. this event will not have printed tickets. when you purchase a ticket, you will be agreeing to us passing on your details to the venue in order for them to send you an e-ticket a few days before the event. this will be a one-off occurrence and your details will not be retained. if you do not want this to take place, please contact us as soon as you place your order on [email protected] e-tickets are 1 per person - duplicate orders will be refunded.

2. you will receive an automated confirmation that your order has gone through, followed by another confirmation within 24 hours once we've added you to the guestlist (please double check your email address is correct when placing your order and check your spam folder before contacting us if you don't receive this confirmation).

3. if you select pick up from shop, you will be able to collect the album from the shop from friday 13th january after 9:30am.
- tickets are not physical and see tickets will be issuing e-tickets.

4. please read any subsequent communication you receive from us in case we need to notify you of any changes to the advertised show.

5. we cannot change any names on the guestlist after 30th december 2022.

6. tickets cannot be offered for resale and are non-refundable

7. all physical copies of the album need to be collected from resident (27-28 kensington gardens, brighton) by 14th april 2023 as we do not have room to store stock long term. any items uncollected by this date will be disposed of (in a kind & ethical manner!) – or more likely donated to a good cause.

8. please arrive in plenty of time to get into the venue (there may be queues), buy a drink, put your coat in the cloakroom etc. the artist will be on stage promptly.
9. this is an 14+ event. please bring id to get served at the bar.
---
for disability access requests, please contact [email protected]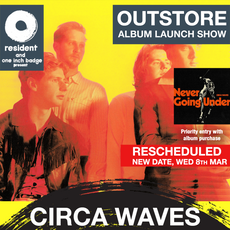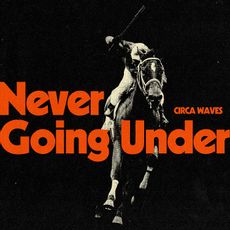 never going under
do you wanna talk
hell on earth
your ghost
carry you home
northern town
electric city
want it all today
golden days
hold on
living in the grey
as you may be aware, these intimate fan shows are generally booked in order to help reach maximum profile & sales for the artist in the week of their album release. it's surprising what a strong chart position can do for an act in terms of helping to secure future bookings / promotion / success. we want to make it our mission to help the acts we book achieve the best possible chart position we can. ideally the top spot! the more albums we sell, the higher the chart position & the more of these special events we get offered in the future.
if when you book for this show you choose the ticket only option (which we have to offer in order to comply with chart regulations), you will obviously gain entry to the show & will no doubt have a brilliant time. but you will not be supporting the artist's album campaign or increase their chart position. so, we would always urge you to bear this in mind & where possible, please purchase an album bundle over the ticket only option. the price difference is kept as small as possible. every album counts & every album sold will help them get where they want to be. show them your love - be a super supportive fan – opt for an album bundle for just a few quid extra!