other titles...
See also...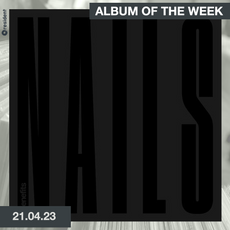 Marlboro Hundreds
Empire
Warhorse
Shit Britain
What More Do You Want
Meat Teeth
Mindset
Flag
Traitors
Council Rust
Benefits
Nails
Invada Records UK
Bile and rage for our apathetic age: fusing incendiary harsh noise combustion with fierce political rhetoric, Benefits deliver us the highly charged & cacophonous record that we deserve right now.
A vicious, visceral, yet entirely edifying and exhilarating debut from these vital and mandatory Middlesborough noise merchants. You'd be forgiven for assuming that the thunderous discordant cacophony that frontman Kingsley Hall rages over is little more than a hateful dirge, as, on first listen, its aggro bile can be a little intimidating. But listen a little closer and you'll find a sanguine approach colours Benefits' output. Whether they're bouncing over despondent beats or howling through distorted blasts, they always punch up, taking down those responsible for the shite state of affairs, and, based on the power in Benefits' ire, those responsible best get running.