other titles...
See also...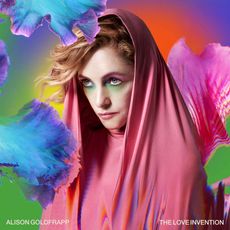 NeverStop
Love Invention
Digging Deeper Now
In Electric Blue
The Beat Divine
Fever
Hotel (Suite 23)
Subterfuge
Gatto Gelato
So Hard So Hot
SLoFLo
Alison Goldfrapp
The Love Invention
BMG
With her debut solo album - a sizzling dance-pop-disco suite - Alison's multifaceted musicianship reaches a new peak - this marks her reawakening as a dancefloor priestess, in an intoxicating showcase of the disco and house influences that have always been at the heart of her musical DNA.
In Alison's quintessentially complex way, the album's moments of sincerity are paired with a devious sense of fun.

Lead single "So Hard So Hot" bottles the ephemeral joy of a dancefloor with its anthemic house beat, disco handclaps, and an exquisitely alluring vocal, whilst on "NeverStop," Alison is flooded with the rush of an all-encompassing love over a buoyant, rubberised beat, and Balearic synths and a swooping punch-the-air chorus on 'Love Invention'.