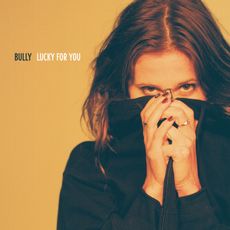 All I Do
Days Move Slow
A Wonderful Life
Hard to Love
Change Your Mind
How Will I Know
A Love Profound
Lose You (feat. Soccer Mommy)
Ms. America
All This Noise
BULLY
Lucky For You
Sub Pop Records
Four albums in and Bully have refined their post-grunge sound to absolute perfection - 'Lucky For You' picks at the same Hole-y thread that Beabadoobee & Olivia Rodrigo have dabbled with, but with a much, much heavier edge.
Alicia Bognanno aka Bully makes a bold return with an album of powerful, personal rock anthems that draw from punk, shoegaze, Britpop, and classic indie rock. This is Bully's most close-to-the-bone album yet. It's an album that's searing and unmistakably marked by its creator's experiences, while still retaining the massive sound that Alicia Bognanno has become known for over the last decade. Her fourth album draws from personal pain and the universal struggle that is existing, learning, and moving on—and it's all soundtracked by Bognanno's rock-solid melodic sensibilities and a widescreen sound that's impossible to pin down when it comes to the textures explored.

These ten songs are simply the most irresistible Bognanno's put to tape yet, making 'Lucky For You' her greatest triumph to date in a career already packed with them.