other titles...
See also...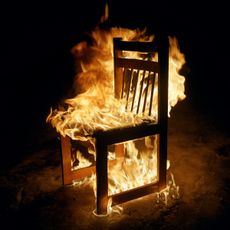 Power Is The Pharmacy (Teeth)
All The Sad And Loving People
Work That Superficially Looks Like Leisure
The Dancer
Revolving Door
Listen! Avoid Magic! Be Aware!
Dragons
Elvin Silverware
The Replacement
ky (lungbutter)
Power is the Pharmacy
constellation
Ky is the new "solo" project of Ky Brooks, best known as vocalist/lyricist of noise trio Lungbutter and a slew of other Montréal-based out-music projects like 8-person queer punk band Femmaggots and experimental/improv trio Nag.
Power Is The Pharmacy is an album of cerebral and visceral artpunk "mainly about grief, death, the fear of loss, losing dreams, losing youth, people, public space, ultimately oneself" an emotionally electrifying collection of songs fuelled by Ky's piercing poetry, both spoken and sung, delivering an incisive blend of socio-political observation and spiritual sadness, swirling through vortices of disenchantment and re-enchantment.

RIYL: Hyd, Sub Rosa, Nadah El Shazly, Ben Shemie, NGHTCRWLR, Holobody, Ruby Blue-era Roísín Murphy, Big Science-era Laurie Anderson.