other titles...
See also...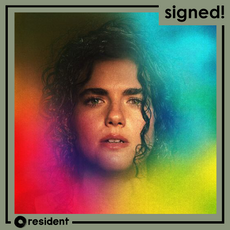 It's Euphoric
Give It Up For Love
Some Things You'll Never Know
Mountain Song
All Night
Live Like We're Dancing Part II
The Dream
Keep On
Friends Will Never Let You Go
So What
georgia
Euphoric
domino
Georgia has outgrown her lockdown-era bedroom and transitioned to the big time, filling a gaping expanse with sparkling, kaleidoscopic, hook-bursting, left-field pop in the process - euphoric indeed!.
her dynamite third studio LP - co-produced with rostam - features ten jubilant songs that vibrate with positive energy. 'Euphoric' sees Georgia stepping out from behind the recording desk and establishing herself as a unique left-field pop artist. It's the sound of life and of living in the now rather than escaping it.