other titles...
See also...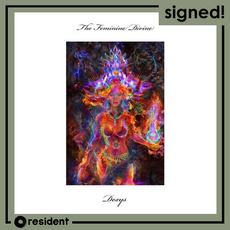 The One That Loves You
It's Alright Kevin (Manhood 2023)
I'm Going To Get Free
Coming Home
The Feminine Divine
My Goddess Is
Goddess Rules
My Submission
Dance With Me
dexys
The Feminine Divine 
100 Percent  
These copies are signed by Kevin Rowland only.
Kev & crew are swinging back into action and, on the face of this irresistible collection of beatific pop beauties, you'd think they'd never been away - definitely one for fans of big sounds, big choruses, big hits!. 11 years since the release of their last album of original music, dexys' 5th lp represents a refreshed approach, both creatively & attitudinally. After taking some time out to refocus his energy, Kevin Rowland came back to music with a fresh perspective and new-found positivity. A personal, if not strictly autobiographical, record portraying a man whose views have evolved over time. Not just on women, but the whole concept of masculinity he had been raised with: an education and an un-learning that is traced across the arc of The Feminine Divine with dizzying effect.

The record's first half is full of music hall-esque swagger, much of it written with original Dexys' trombonist Big Jim Paterson. The second side is like nothing Dexys have done before. A saucy, synth-heavy cabaret, written in collaboration with Sean Read and Mike Timothy. It's steamy, fizzing and sultry, at times doom-laden and heavy and at other times raunchy and funky. Quite a heady mix.
This page is just for signed copies of 'the femine divine' for access to the signing click here.