other titles...
See also...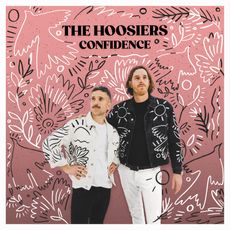 Welcome To Confidence
Making A Monster
Hello Sunshine
Idaho
G.O.A.T.
Lip Sinking
Losing Your Balance
Things You Remember When You're Falling
Snowflake
Confidence (Is Easy)
So High (Acoustic)
Lying
The Hoosiers
CONFIDENCE
CRAB RACE LIMITED
If you were lucky enough to be in the crowd for their instore, you'll know just how much this record trembles with unbridled joy - such a triumphant return for these class acts.
As wonky as Weezer, as poignant as Pulp, 'Confidence' heralds the long-awaited return of The Hoosiers. a sonic shot of optimism, effervescence and joie de vivre, and an album so hook-laden, you'll think you've had it knocking around your house for years.