other titles...
See also...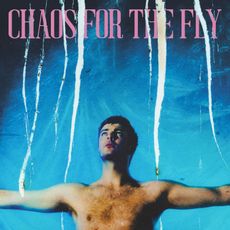 The Score
Last Time Every Time Forever
Fairlies
Bob's Casino
All Of The People
East Coast Bed
Salt Throwers off a Truck
I Am So Far
Season For Pain
Grian Chatten (Fontaines D.C.)
Chaos For The Fly
partisan
there is so much astonishing music desperate to pour out of this uber-talented man's brain that he's even had to squeeze a solo album into the rare moments of respite from a relentless touring schedule with fontaines dc - & boy, are we greatful that he has!
this is a very special piece of work that explores the versatility of his vocals & his skills as a songwriter in his own right, occupying a completely different headspace from his hugely successful work with his day-job band. still co-produced by their longstanding wizard-producer dan carey, it's arguably the most poetic work we've heard from chatten. each song here has a sweep of colour & textures that breathe life into his lucid tales.
it actually recalls the more subtle, contemplative songs of blur's catalogue & mines chatten's love of the beach boys, so it may well appeal to whole different sets of ears beyond the (rightly) obsessive fontaines fanbase.