other titles...
See also...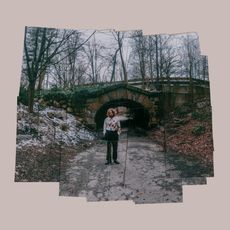 This Is A Photograph II
Triumph
Bittersweet, Tennessee
Going To Prom
Lion Tame
A Song For Katie
Five Easy Pieces Revisited
Mickey Mantle's Autograph
Kingdom Of Broken Hearts
KEVIN MORBY
More Photographs (A Continuum)
Dead Oceans
Kev's got his camera out again! This time he's finding new angles and perspectives on some of the tracks from 'This is a Photograph' and furnishing us with a fresh new set that expands that world even further.
this nine song companion to 'This is a Photograph' Features three reimagined renditions of TIAP songs and six brand new ones. 'More Photographs (A Continuum)' finds new nooks, corners and vantage points. "If This Is A Photograph is a house that you have been living inside of," says Morby, "then More Photographs is, perhaps, the same home just experienced differently. As if you, its inhabitant, have taken a tab of something psychedelic and now, suddenly, you've replaced your eyeglasses with kaleidoscopes."