other titles...
See also...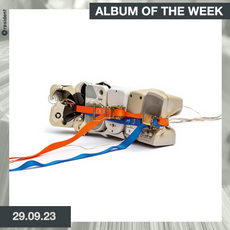 Elseware
Again
World Outside
Krumville
Locrian Midwest
Plastic Antique
Gray Subviolet
The Body Trail
Nightmare Paint
Memories Of Music
On An Axis
Ubiquity Road
A Barely Lit Path
oneohtrix point never
Again
Warp Records
Burnishing his ecstatic electronics with swathes of strings and samples that seem to leap from the archives into our expectant ears, OPN has once again reinvented himself whilst bending his speculative autobiographical sonics into fascinating and awe-inspiring shapes.
Daniel Lopatin is a Brooklyn-based musician, composer, and Mercury Prize nominated producer who records and performs as Oneohtrix Point Never. The artwork features an original sculpture by Matias Falkbakken, conceptualized in concert with Lopatin and photographed by Vegard Kleven. Design and packaging was developed by Memory, a newly formed collaboration between Lopatin and Online Ceramics (Elijah Funk & Alix Ross).