other titles...
See also...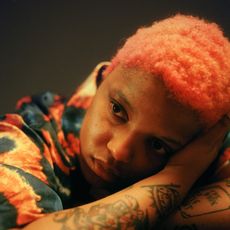 Gentle Confrontation
2003
Let U Go ft. keiyaA
Déjà Vu ft. RiTchie
Prelude of Tired of Me
Glitch The System (Glitch Bitch 2)
I DM U
One Way Ticket To The Midwest (Emo) ft. Corey Mastrangelo
Cards With The Grandparents
While They Were Singing ft. Marina Herlop
Try For Me ft. Eden Samara
Tired Of Me
Speechless ft. George Riley
Disjointed (Feeling Like A Kid Again)
I'm Trying To Love Myself
Saying Goodbye ft. Contour
CD BONUS TRACK : Scepticism with Joy ft. Mouse on the Keys
Loraine James
Gentle Confrontation
HYPERDUB
James manouevres through exploratory electronic landscapes with guile and a glint in her eye, leaving remnants of genres in her elusive dust.
A tumble of footwork here, a waft of ambient there, a ghost of techno left clutching desperately at the vigorously scattered drums - her path is one to be followed.