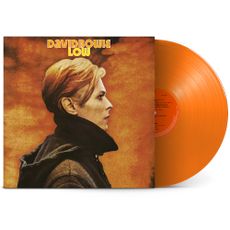 Speed of Life
Breaking Glass
What in the World
Sound and Vision
Always Crashing in the Same Car
Be My Wife
A New Career in a New Town
Warszawa
Art Decade
Weeping Wall
Subterraneans
David Bowie
Low (45th Anniversary Vinyl)
parlophone
Limited bricks and mortar only orange lp - see in store for details, we cannot sell this item online.
Official Release Date : 14th January 2022
(Stock due to arrive by 21st January)
Please come in to the shop or call us on 01273 606312 to order.
14th Janauary 2022 marks the 45th anniversary of David Bowie's 1977 album LOW, and to celebrate Parlophone Records is proud to announce release details for a limited edition orange vinyl. The album featured the hit single "Sound and Vision" and reached number 2 in the UK album chart. This release will only be available through physical bricks and mortar stores, no online retail.