Liars
wixiw
Mute
---
the art/indie/noise/experimental/whatever iconoclasts prove to be as intensely compelling as ever on this dark, slow burning foray into the electro world.
pronounced "wish you", this is liars 6th record & it's unlike anything in Liars' repertoire – which is pretty much business as usual at this stage in their career. each of their innovative records has its own sound & is an evolution of the last. moving on from 2010's awesome 'sisterworld'. 'WIXIW' "manages to sound retro, contemporary & futuristic all at the same time & therefore enchantingly timeless...there are layers & layers of sounds with new noises (& lyrics) revealing themselves only after repeated listens...a refreshing, sublime &exciting work of art" 9/10 - drowned in sound.
natasha recommends: "took a bit of time to win me over as at first, i wasn't completely sold on the electronics but playing it loud, repeatedly in the shop has completely quashed any doubts i had about their continued magnificence - a slow burning stunner".

ami recommends: "different tack, but this slow burner leads you into an addictively dark slow motion dancefloor".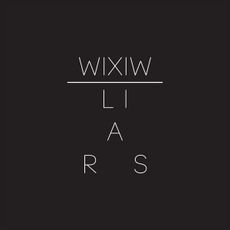 The Exact Colour Of Doubt
Octagon
No.1 Against The Rush
A Ring On Every Finger
III Valley Prodigies
WIXIW
His And Mine Sensations
Flood To Flood
Who Is The Hunter
Brats
Annual Moon Awards