bonnie stillwatter (bonnie 'prince' billy & watter)
The Devil Is People
temporary residence ltd.
---
a conceptual collaboration of artistry and friendship between Will Oldham (aka Bonnie 'Prince' Billy), experimental rock group Watter (featuring a member of Grails), and Stillwater Artisanal, a nomadic brewer that mixes equal parts art and alcohol.
This collaboration is an inspired one, the roots of which are a mutual respect and love, and the fruits of which are two side-long trips into dark cinematic folk-rock determined to find the light at the end of the tunnel. "The Devil Is People" begins not unlike the east-meets-west melancholy of Watter and Grails. Oldham's penchant for weaving singer with song is particularly resonant here; his first-person storytelling has an uncanny way of sounding communal – almost hymnal – when wrapped in ever-unfolding layers of warm sound. On the b-side, mercurial multi-instrumentalist/producer Bundy K. Brown (Tortoise, Gastr del Sol) explodes "The Devil Is People", rearranging and reinterpreting its multitude of instruments and voices into something more sinister – less a remix, more like a vital new limb growing from the belly of the beast.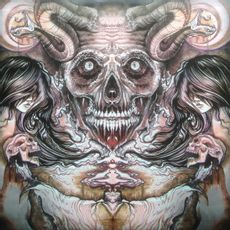 Tracklist
The Devil Is People
The Devil Is People (The Cheech Wizard's Hemiolic Chantey At The Edge Of The Anthropocene Epoch)