Natalie McCool
Memory Girl
Fortress Sounds
---
Having spent the last few years developing and cultivating her sound, 'Memory Girl' marks a major milestone in the Liverpudlian's career to date.
Bringing together a wealth of material she has released over the last year, as well as brand new offerings, her new full-length aims to create a fresh and retrospective look at her output so far, giving us a tantalising taste of her glorious direction. Memory Girl's existence owes a debt of gratitude to some of Natalie's biggest supporters, who earlier this year committed to pre-ordering the then untitled record in order to fund the pressing of the album. Speaking about the new album, she said, "Memory Girl is about childhood and adulthood. Songs that feel introspective. Songs about not having a voice, finding a voice, jealousy, love, loss and peace. It's about things that have left a deep mark on you one way or another, those moments from the past that hit you and knock you sideways, either making you laugh out loud or nearly die of embarrassment. It has a strong focus on the habits and mental state of myself and those very close to me. It's really close and introspective. It's about discovering yourself, recognising what's good for you and what's not - it's about learning curves."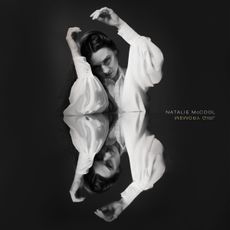 Heaven
Devils
Giving Up
Closure
Tongue Tied
A Sun Going Down
Take Me To Your Leader
Better
Listen To The Radio
Old Movies
Will It Happen Now?