throwing muses
Sun Racket
fire records
---
the eminent indie rockers have created a masterfully dynamic record of swampy grunge and tender art-pop; we can almost forgive them for the 7-year wait.
The follow-up to 2013's 'Purgatory/Paradise' is an outpouring of modal guitars, reverbed shapes, echoey drums and driving bass set behind Kristin Hersh's well-thumbed notebook of storylines. A ten-song opus of suitably wrought tales set against a wall of sound that's at once calm and ethereal before building into glorious cacophonous crescendos. "All [sun racket] asked of us was to co-mingle two completely disparate sonic vocabularies: one heavy noise, the other delicate music box." - Kristin Hersh. "Sun Racket is something special, hallucinatory and primal without feeling forced and laboured" 4/5 – the arts desk.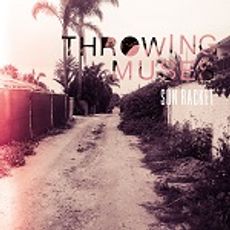 Tracklist
Dark Blue
Bywater
Maria Laguna
Bo Diddley Bridge
Milk At Mcdonald's
Upstairs Dan
St Charles
Frosting
Kay Catherine
Sue's
fire bonus sampler "baptism of fire"
2021 Preview
1. Rats On Rafts - Tokyo Music Experience. Taken from their new album 'Excerpts From Chapter 3: The Mind Runs A Net Of Rabbit Paths', out on January 29th 2021
2. Jane Weaver - Revolution Of Super Visions. Taken from her new album 'Flock', out on March 5th 2021
3. Virginia Wing – I'm Holding Out For Something. Taken from their new album 'private LIFE', out on February 2nd 2021
2020 Revue
4. Faten Kanaan - Patagonia Motet 1: Lago. Taken from her latest album 'A Mythology Of Circles', out now
5. Dead Famous People - Dead Bird's Eye. Taken from their latest album 'Harry', out now
6. The Black Lips – Locust. Taken from their latest album 'Sing In A World That's Falling Apart', out now
7. RVG - Little Sharky & The White Pointer Sisters. Taken from their latest album 'Feral', out now
8. Throwing Muses – Bywater. Taken from their latest album 'Sun Racket', out now
9. Islet – Caterpillar. Taken from their latest album 'Eyelet', out now
10. Pictish Trail - Lead Balloon. Taken from their latest album 'Thumb Worl', out now
11. Brigid Mae Power - Head Above The Water. Taken from her latest album 'Head Above The Water', out now
12. Josephine Foster - The Wheel Of Fortune. Taken from her latest album 'No Harm Done', out now
13. Modern Studies – Jacqueline. Taken from their latest album 'The Weight Of The Sun', out now
14. Tobin Sprout - Breaking Down. Taken from his latest album 'Empty Horses', out now
15. Half Japanese - Wondrous Wonder. Taken from their new album 'Crazy Hearts', out on December 4th 2020
Exclusive
16. Brigid Mae Power - Leavin' On Your Mind
17. Modern Studies – The Failing Light
18. Islet - Geese (Gwenno Remix). Remix from their highly praised album, 'Eyelet'