Divide and Dissolve
Gas Lit
INVADA
---
'Gas Lit' is an angrily wielded shovel of a record.
It'll batter you in a variety of magnificent and unanticipated ways. From your head to your gut, via your heart, Divide & Dissolve's third outing slams, shrieks, roars and ruddy well thunders through your trembling veins. Sax squall, sludge fury, and tempestuous drums all piston together to help hammer home this vociferous call to arms. It is something that's been festering in the margins for far too long and now the righteous Australian duo have reared up like a mathematically improbable hydra and come out all guns blazing with your preconceptions lined up, surgically, within their sights and they're not holding anything back. Consider yourselves warned!

A tectonic accomplishment of vision, cohesion and noise manipulation, this deeply important album achieves the sheer sonic weight necessary to complement the intensity of its poetically political themes. Multidimensional duo Divide and Dissolve release their third full length studio album 'Gas Lit' on Invada Records, produced by Ruban Neilson of Unknown Mortal Orchestra. Divide and Dissolve members Takiaya Reed (saxophone, guitar, live effects) and Sylvie Nehill (drums, live effects) create instrumental music that is both heavy and beautiful, classically influenced yet thrillingly contemporary and powerfully expressive and communicative. Their music has the ability to speak without words and utilises frequencies to interact with the naturally occurring resonance. The CD is presented as a digipack. The vinyl is pressed on 180g Transparent Red vinyl and comes housed in a heavyweight spined sleeve with printed insert and digital download card. 'We Are Really Worried About You' presents a formidable saxophone sound giving way to a surge of crushing percussion and heavy guitar riffs. 'Denial' is a potent blend of Takiaya's ominous and unsettling sax that blows wide open into riff city for almost eight glorious minutes. Both tracks encapsulate the message behind the music: to undermine and destroy the white supremacist colonial frameworks and to fight for indigenous sovereignty, black and indigenous liberation, water, earth and indigenous land given back. For fans of James Baldwin, Osa Atoe, Adrienne Davies, the ocean and freshwater, breath/breathing, Toni Morrison, Octavia Butler, Afro futurism, indigenous futurism, indigenous sovereignty, slavery abolition, resistance, the forest, bodies of water, being submerged, the railroad and Ai Ogawa.
IAN : A mesmerising, intense, heavy, sludgy sonic journey that is both serene & brutally savage in equal measures. There are some major hooks buried beneath the thick wall of noise, sometimes so deep that you can't be sure if your brain is tricking you into thinking that ghostly pastoral melody is really there. Divide & Dissolve are such a special band, with an important mission statement for the treacherous times we currently live in & 'Gas Lit' definitely deserves your attention.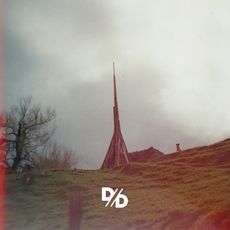 Oblique
Prove It
Did You Have Something To Do With It (ft. Minori Sanchiz-Fung)
Denial
Far From Ideal
It's Really Complicated
Mental Gymnastics
We Are Really Worried About You