BadBadNotGood
Talk Memory
XL Recordings
---
Venturing into jazzier climes, the genre blending group's first album without Matthew Tavares is full of transfixing, celestial, instrumental flights of fancy.
Hypnotic, sublime, emotionally rich vistas that lamp you right in the solar plexus!
A sonic leap forward for the genre-blenders! From their aural tinkering comes a wealth of emotionally rich vistas which impress equally with both their technical proficiency and ability to lamp you right in the solar plexus. a psychedelic jazz record that explores balance and harmony through musical improvisation. Collaborators include legendary composer Arthur Verocai and contemporary icons such as Terrace Martin, Karriem Riggins and Laraaji.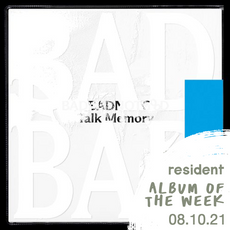 Signal From The Noise
Unfolding (Momentum 73) featuring Laraajii
City Of Mirrors featuring Arthur Verocai
Beside April featuring Karriem Riggins, Arthur Verocai
Love Proceeding featuring Arthur Verocai
Open Channels (physical only)
Timid, Intimidating
Beside April (Reprise) featuring Arthur Verocai
Talk Meaning featuring Arthur Verocai, Terrace Martin and Brandee Younger