Holy Other
lieve
ㇹ
---
the illusive purveyor of spectral rhythms returns with his first new music since 2012 – how we've missed his languorous techno-r&b-house jams.
here's a very welcome blast from the past!! back in the days when we used to eagerly await every new release on the tri angle label, holy other was a name that we came to know well, spin a lot & recommend to anyone who would listen.
we never dared hope we'd be hearing new music from manchester's illusive electronic producer again but now holy other returns with his first output since 2012 and announces his new album 'lieve', which is to be released via his own imprint.
using the acoustics of the bidston observatory on the wirral - the cavernous basement and the geometrically-perfect wooden domes - holy other recorded and resampled material that would become the bedrock of 'lieve'.
these recordings — including the voice of nyx's sian o'gorman, violin from simmy singh and saxophone from daniel thorne — were cut, manipulated and pieced together to form an immersive set of intimate textures and deft rhythms with haunting voices, whispers and stutters interwoven with his signature sound palette.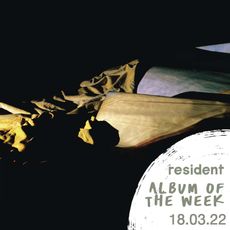 Dirt Under Your Nails
Lieve
Absolutes
Heartrendering
Up Heave
Whatever You Are You're Not Mine
Groundless
Refuse
Shudder
bough Down
dinked edition 149

- 180g * Clear Vinyl*
- Fabric belly band with metal 'h o' katakana symbol clasp *
- Alternative reverse board photographic print sleeve *
- Limited Pressing of 550 *
* Exclusive to dinked edition