Stevie Wonder
Songs In The Key Of Life (2017 reissue)
motown records
---
this is his eighteenth album, which came out on September 28, 1976, by Motown Records and includes the 'a something's extra' ep, true to its original release.
It is known as his longest, most ambitious collection of songs, featuring hits such as 'Sir Duke' and 'Isn't She Lovely'.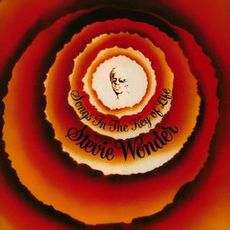 2lp
Love's In Need Of Love Today
Have A Talk With God
Village Ghetto Land
Contusion
Sir Duke
I Wish
Knocks Me Off My Feet
Pastime Paradise
Summer Soft
Ordinary Pain
Isn't She Lovely
Joy Inside My Tears
Black Man
Ngiculela-Es Una Historia
If It's Magic
As
Another Star
7"
Saturn
Ebony Eyes
All Day Sucker
Easy Goin' Evening (My Mama's Call)