other titles...
See also...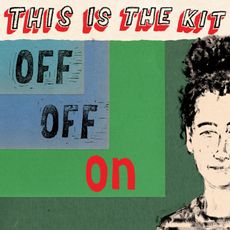 Found Out
Started Again
This Is What You Did
No Such Thing
Slider
Coming To Get You Nowhere
Carry Us Please
Off Off On
Shinbone Soap
Was Magician
Keep Going
this is the kit
OFF OFF ON
Rough Trade Records
their most textured album to date, titk's dewy folk flows though a myriad of arrangements, from placid scenes populated by smooth vocals and delicate brass, to troubled environs of furrowed guitar chugs.
Since 2008's debut album 'Krülle Bol', This Is The Kit (led by Kate Stables) have unpicked emotional knots and woven remarkable stories, but even by their high standards, 'Off Off On' is a beautifully clear distillation of Stables' song-writing gifts. Richly illuminating and acutely sensitive to the pulses and currents of life, 'Off Off On' shows This Is The Kit overflowing with ideas. In difficult times, it's a record that feels like a lifeline, moving against the tide, standing against the storm. "this is the kit have developed a peculiar intra-band empathy with guitars, bass, drums and occasional horns responding to the rhythm of kate stables' vocal cadences" 4/5 – mojo.